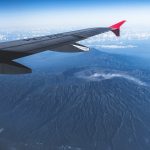 Standing in a darkened corner, I felt like a criminal. Here I was, in Singapore, a country notorious for its severe laws and equally severe enforcement of them, nervously waiting in McDonald's for a mysterious man to make his presence known. It was 4.37pm; he said he would be there at 4.30pm sharp. Still no sign. Then suddenly, after several false alarms, I see a hurried, middle-aged man fitting my memory of a brief meeting with him in the morning. No sooner than he'd arrived, he proceeded to empty a bag of passports onto the table. This was my man.
Having survived the most part of my first visa run, I was feeling pretty happy with myself, not least because I had very nearly missed my flight from Bali's Ngurah Rai Airport. For this reason, I thought I'd share my experiences of a Bali to Singapore visa run and pass on some insights for the uninitiated.
//
For those unsure, the visa run is an obligatory part of any non-Indonesian national's time working in Bali, or anywhere else in Indonesia for that matter. The rules for getting a work visa for Indonesia are surprisingly strict, so strict in fact that it is easier for companies to fly their workers to Singapore for visas than to do it from within the country, which is more a reflection of Indonesian corruption and bureaucracy than businesses with large amounts of disposable income.
In my case, the language school I worked for told me that, prior to entering Indonesia, I should show customs officials a print-out of an onward flight 'ticket' to Singapore (around US$100), and on arrival at Ngurah Rai Airport in Bali, simply tell the stamp-wielding zealots I was on holiday. Alarm bells were ringing and, despite the assurance in the form of several e-mails from my soon-to-be boss, I couldn't escape the fact that my future employers had provided me with a fake onward ticket to convince customs as I was leaving the country within the 28 days my 'tourist' visa would allow. Much to my surprise, the customs official at Bali's airport was more interested in me than my onward travel, even going so far as to kindly leave his phone number on the back of my arrival card, in case I needed 'anything'. With the said official being a man and the author being a man of a different persuasion, this made light of what had been a rather nerve-wracking start to my 'dream job'.

//
Now, after 3 weeks of working for the language school (I say 'school' in the loosest sense of the word), I was informed of my next mission, the visa run. After being told 'Everything would be sorted', I was a little nervous after the initial entry shenanigans with said fake ticket. Then came the debrief. I was handed a plastic wallet of tickets, Sing $300, and a print-out with all my essential details. I had to call Mr. Singh upon arrival to confirm the appointment and then proceed to meet him outside McDonald's the following morning between 11-11.30am, handing over my passport and said documents, to collect later that day at 4pm. Mission accepted.
Having massively understated the traffic and the distance from the motorcycle parking area to the terminal (the opposite, farther end to flights to Europe), I made it to my flight with the usual 'Last Call' signs flashing on the board.
Air Asia
, being the Virgin Blue or Ryanair of Asia, didn't fill me with confidence yet I sat back and thought 'At least it's better than teaching spoilt brats'. A rather seamless flight ensued and all was going fine.
At Changi Airport, the humidity was up a notch from Bali's wet season, and that's no mean feat. I had been to Singapore once before and knew what to expect yet I was taken aback by the comparative calm at the airport having left the chaos of Bali behind. I went to the pre-booked hotel, 
Hotel 81 Selegie
, near the Little India MRT stop. With their website stating they cater for 
"leisure travellers", 
the PVC mattress protector (wipe clean?) and blackout blind, which had been kindly shut prior to my arrival, had me wondering what kind of 'leisure' such travellers were after.
Arriving at around 7.30pm, I made sure I would tick off the first task on my list: call Mr. Singh on arrival. Assuming he knew who I was given the amount of money involved, being quickly and abruptly told 'Never to disturb my evening meal ever again' and 'I don't know who you are just go to the meeting point' before the international sound of being hung up on filled my ears did little to calm my nerves for the procedure ahead. Unsure whether to consider this a 'ticked box', my mind became occupied with more urgent musings: food. I thought it was an ideal time to go out to sample the sights and sounds of Little India, Singarpore's vibrant Indian district with eateries to match. I filled up on incredible Indian fare and soon decided to head over to the nearest bar serving Kingfisher, the only Indian beer I knew. Suffice to say, it didn't take me long to discover my next Indian beer, the aptly named Knock Out, with the phrase 'High Punch' and an image of boxing gloves adding to the intrigue. As I had been sitting on a table for four by my lonesome, and with the Friday evening masses coming out to unwind, I was asked if I'd mind sharing by a group of three Singaporean Indians. No problem, I said. After surviving several rounds of Knock Out, my next memory is one of a club with hardly anyone and a few Sari dancers – my only sober thought being 'Get the hell out of here!' and I quickly left my new friends to their night on the tiles.
A weary head was all I was left with, the next morning, and a few more Sing dollars than I'd thought. I looked at the clock – 10.43am. Uh oh. I had no more than 43 mins to make my way across an unfamiliar city and to meet a man whom I'd never seen before outside McDonald's. The race was on. The obligatory cold shower did little for my pounding skull which, combined with the humidity, would be a few hours in letting up yet. I somehow got downstairs in record time, flagged a cab, gave instructions and was on my way. It was only a 15-minute journey by MRT but I dared not risk missing the window by getting off at the wrong stop. Now I was paying for my previous night's indiscipline in more ways than one as I handed over a not-inconsiderable sum for an 8-minute journey. Nevertheless, I strolled into McDonald's at 11.13am, 'Plenty of time', I told my sweaty self. Mr Singh, seemingly in better spirits than the night before, did not clock the fact that I was the one who had dared (been ordered) to interrupt his meal. Fortune was on my side. After a de rigeur checking of documents and a few no-more-than-necessary words had been exchanged, going against all my instincts, I handed over my passport, personal details and a few hundred dollars to a man who was operating in the outside seating area of McDonald's. Yes, this was what it said on my brief. No, my passport was not for sale. I hoped.
With a lonely few hours to kill, I skulked around shopping malls and sweated the night before's extravagances out of my system. James Bond, I was not. Johnny English, more so. After a couple of hours of being harangued by all sorts of peddlers, some of technology, others of smut, I saw that it was time to head back to collect my passport with a fresh new Indonesian work visa inside. McDonald's o'clock.
And so here I was, nervously waiting in the shadows of a fast-food restaurant in one of the safest places in the world, absolutely terrified at what might be to come. My logical mind abandoned me – I had been told to do this by my boss, they had paid, the man had my passport, what was the worst that could happen? Yet I still could not relax. A hastily consumed milkshake later, it was still 3.52pm, a full 8 minutes before the agreed time. As I shuffled nervously around the perimeter of the outdoor area, moving past families and groups of friends, I thought 'I'm the only one here who's done something wrong'. What that something was, I don't know. The minutes felt like hours until finally Mr.Singh made a quiet entrance only to boldly start calling out nationalities from the pile of the passports heaped on his table in the middle of the throngs.
"Czech, Australia, France", the list went on and, much to my surprise, several hitherto invisible figures appeared from the shadows to the frenzy of the centre table. "UK". I gestured to take it and, expecting to at least have to answer the perfunctory name check, found a passport in my hands. I opened it and, much to my surprise, it was mine. Complete with a new Indonesian work visa and profile photo bearing a distinctive red background. Mission accomplished, I thought and headed back to Bali.